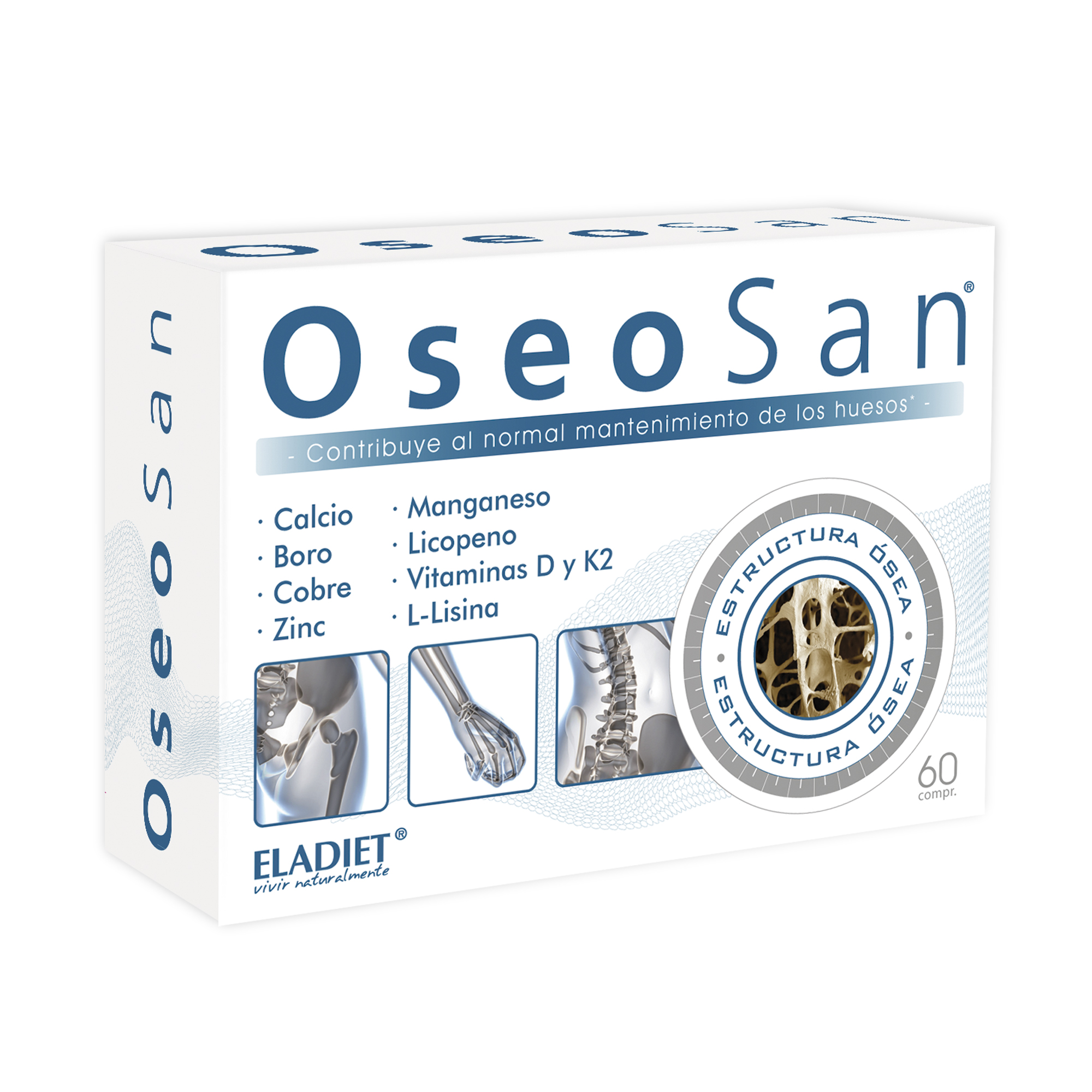 Oseosan
Food supplement based on calcium, vitamin K2 and D, with l-lysine, lycopene, zinc, manganese, boron and copper. Oseosan has a triple mechanism of action (Maintenance: helps to maintain correct bone structure; Absorption: contributes to the proper absorption and utilisation of calcium; Remineralisation: contributes to bone remineralisation and improved bone health).
Calcium, manganese, zinc and vitamin D support normal bone maintenance.
Take 2 to 4 tablets a day, swallowed with water, after meals.
er 4 tablets: Calcium (800 mg, 100% NRV*); L-lysine (250 mg); Lycopene (4 mg); Zinc (10 mg; 100% NRV*); Vitamin K2 (45 µg, 100% NRV*); Manganese (2 mg, 100% NRV*); Boron (2.5 mg); Copper (1 mg, 100% NRV*); Vitamin D (5µg, 100% NRV*).
*NRV: Nutritional Reference Value
Food supplements should not be used as a substitute for a varied and balanced diet and a healthy lifestyle. Do not exceed the expressly recommended daily amount. Keep out of the reach of young children. Store in a cool, dry place.